Hope Remains' purpose is to glorify God by changing the world one child, one adult and one family at a time through the power of Christ utilizing our gentle horses.
Hope Remains Ranch believes Philippians 4:19 in that God promises His faithful servants will be fully supplied with what they need to continue to serve. God uses people like you to help support His ministry at Hope Remains Ranch. We are a 501(c)(3) not-for-profit organization. Your donations are tax-deductible to the extent allowed by law. We thank you in advance for touching the lives of children, their families and adults in need with your generosity.
About Equine Ministry
Why horses? God created horses to be responsive to human emotion. It's been proven time and time again that people easily develop relationships with these 1,000 lb+ animals. We use horses in our ministry as a tool to help individuals gain a better understanding of their feelings, and begin to heal. The real counselor in our equine ministry sessions is the Holy Spirit who works through our animals and counselors to produce insight and heart change.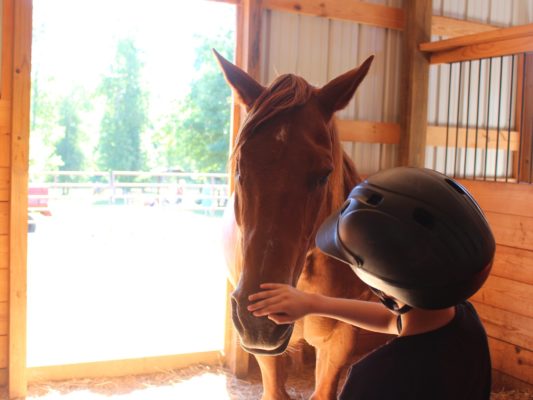 Private Programs
Healing Hooves, Horse Business
Group Programs
The Mane Event, Stable Care, Workhorse Academy
Merchandise
Click below to view our merchandise offerings, that help others receive the gift of Hope Remains.